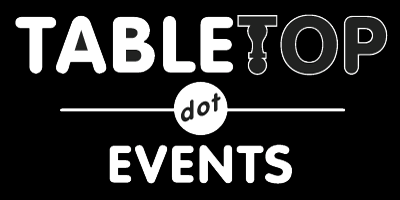 I mentioned, in my last video, Con of Champions. The Con is next week and it is my understanding that they are still $9k short of their target.
Tabletop.Events provide the software behind hundreds of Cons, and the pandemic lockdown has destroyed their business. Con of Champions is an entirely online Con using Tabletopia, Tabletop Simulator, Roll 20, Fantasy Grounds, Skype, Zoom, Discord or any other online platform to run games.
https://tabletop.events/conventions/con-of-champions/schedule
The reason tabletop.events is in trouble is that not only did all the cons this spring get instantly stopped, most of the cons in the summer look doubtful as well, but they refunded everyone who had paid them in advance. So with zero income and money going out, any business would be in trouble.
Many of the games I write solo rules for [5e, AD&D, FATE, Castles & Crusades, and Symbaroum to name a few] are being run. There is still space to play Save the Pigs for Botkinburg [Castles & Crusades] (at the time of writing) if you want o get involved. Where I live has many advantages, and I wouldn't change it for the world but a decent internet connection is not one of them. It makes online play difficult for me.
For those that are interested, I have a ping typically in the 300ms, a download speed of 0.1Mbit and the connection drops out complete two or three times an hour.
This does not make for a happy online streaming experience!
For people who live in normal places, Con of Champions is a chance to play some brilliant games, try our a variety of different virtual tabletops [VTT] and meet new people, even if it is purely online. Hopefully, you will be able to meet in person in happier times at other cons.
There are a lot of cons that will not be going ahead this summer and even looking forward, some of the restrictions on gatherings of over 250 people and for social distancing look like staying in place for a long time. That isn't going to help the businesses that are dependent on them for their income, and the people who work for them.
2020 is going to be the year of the VTT. People who have never needed to play online because they have regular access to groups or games shops have found themselves cut off. VTT games can keep games going.
I saw a comment today from a GM that said his group was struggling to get to grips with online play, but I am sure it will come together. I do wonder if I had access to a regular group, or could play online, if I would have the same passion for solo play. I like to think that I would. Solo play brings something very different to the hobby. It is not a replacement for social play, nor is it in any way inferior, it is just different and has its own strengths and weaknesses.
Con of Champions Starts May 23rd and goes on until May 25th